The gals at STS just finished up working on a huge collab called "Vintage Independence" and celebrating American independence. The beautiful muted colors and vintage feel of the elements combine to create one absolutely gorgeous kit! Here's a look at the whole thing: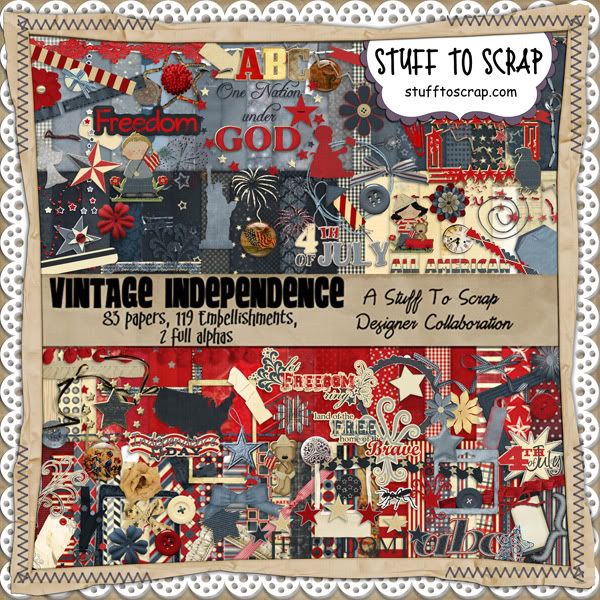 And here's a closer look at all the amazing papers (85 in all!)
And if working with such a large kit isn't your cup of tea (or coffee, I suppose) or if you're just a little short on time, check out the awesome set of matching QP's to go with it. You can get to both of these items just by clicking the previews and heading to the STS store!